Audiohouse Recording Studio is a professionally designed Calgary recording studio offering a large array of recording services. We pride ourselves on making the best possible recordings and deliver extremely high quality mixing and mastering to our clients. Our affordable rates give our clients more studio time for their money allowing us to get the best performances with no compromise. We have experience working with all genres of music including rock, metal, punk, hip-hop, folk, country, r&b, dance and everything in-between. We also offer voice-over recording, sound effects and audio and video editing.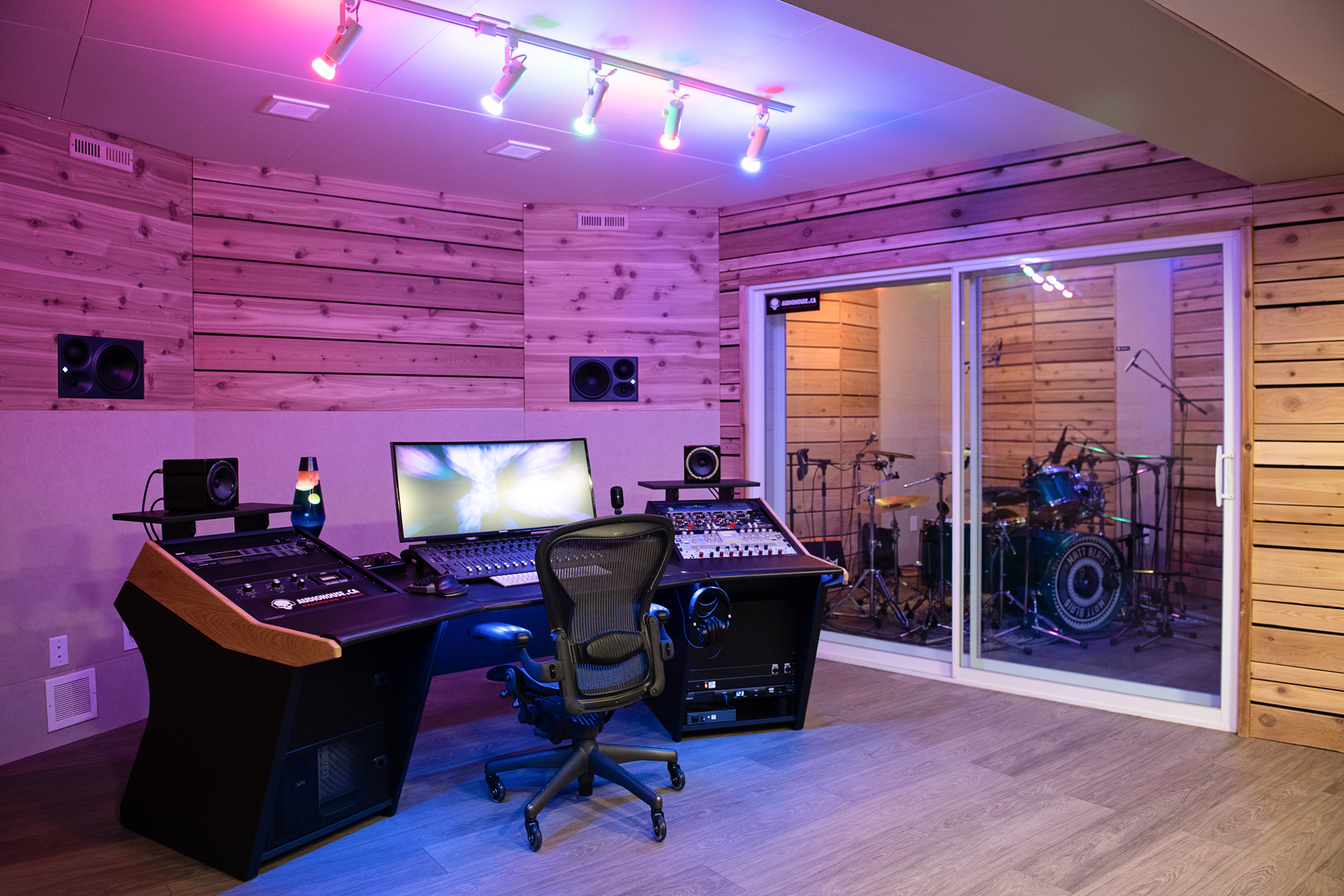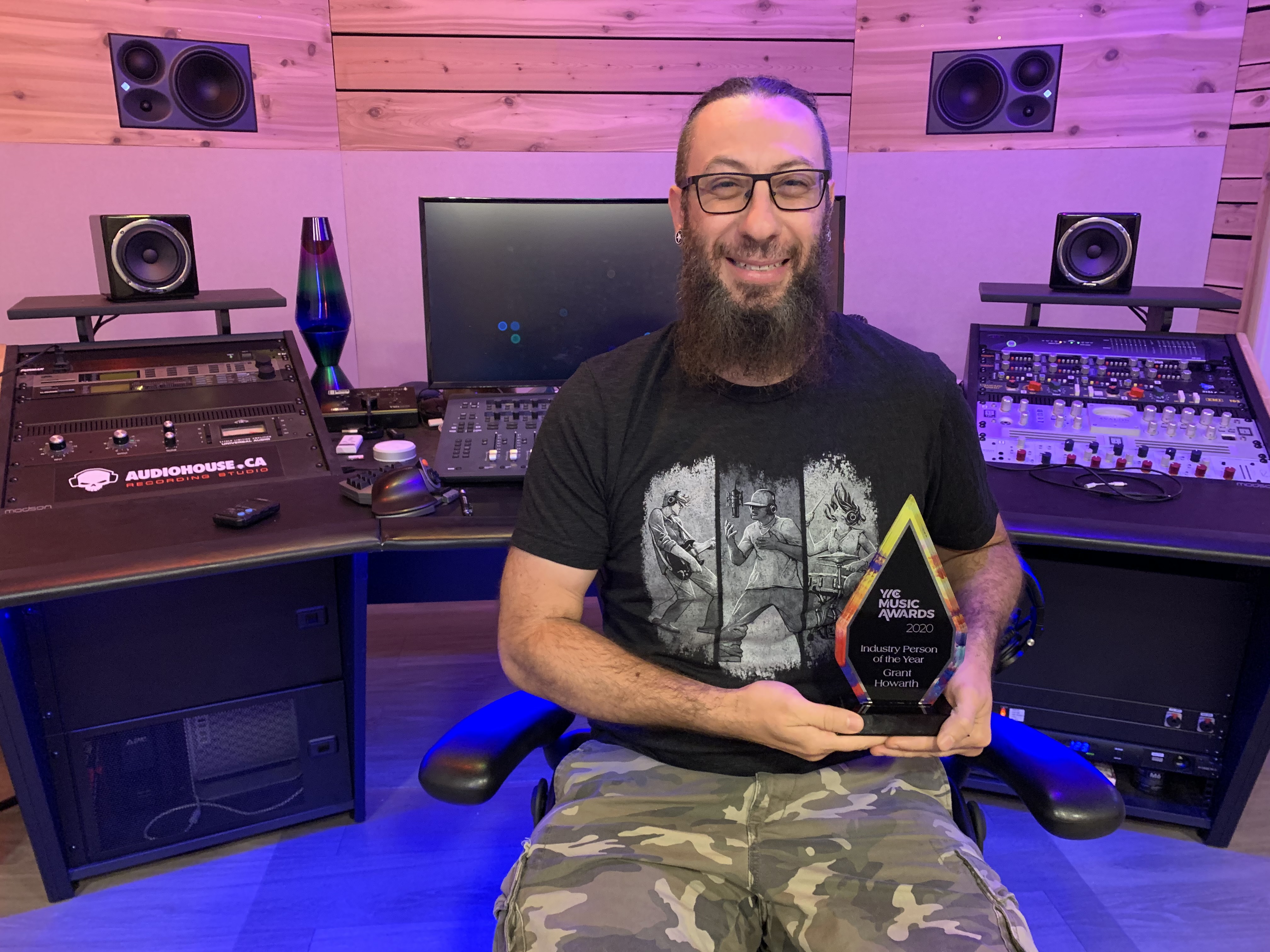 Audio Engineer / Studio owner
Studio owner, recording engineer / producer and 2020 YYCMA Industry Person of the Year award winner, Grant is an advanced graduate from the Academy of Production & Recording Arts. After working as a software developer for almost 10 years he made the switch to audio engineering in 2003. He spent his youth playing music in many different bands which fuelled his passion for the recording arts. Since 2003 he has worked with countless bands and artists recording hundreds of songs. He has also built multiple recording studios including Audiohouse.ca. He is passionate, knowledgeable, easy going and loves working with musicians to record and mix their music to the highest possible quality. Samples of his work
can be heard here
.
Audio Engineer / Producer
Both a very accomplished live and studio drummer, Josh has also developed a passion and skill as an audio engineer and music producer. With a talent for audio editing and superb ear for detail, Josh has worked with many bands to create some amazing studio recordings. Josh also provides extremely high quality midi programming for drums and other instruments. Hiring josh to produce midi drums often costs far less then hiring a session drummer and in most cases sounds better as well.
song writer / music producer
Scholar and advanced graduate of The Academy Of Production And Recording Arts, Michael Hill has spent years using his skills to produce his own music in electronic rock act Septembryo since 2006. Lending his talents to a select few artists over the years, his services are now open to the public for the first time ever. As a YYCMA nominated songwriter, specializing in creating song structure and arrangements for solo artists of all genres, Michael can also help you write or co-write your next big hit.